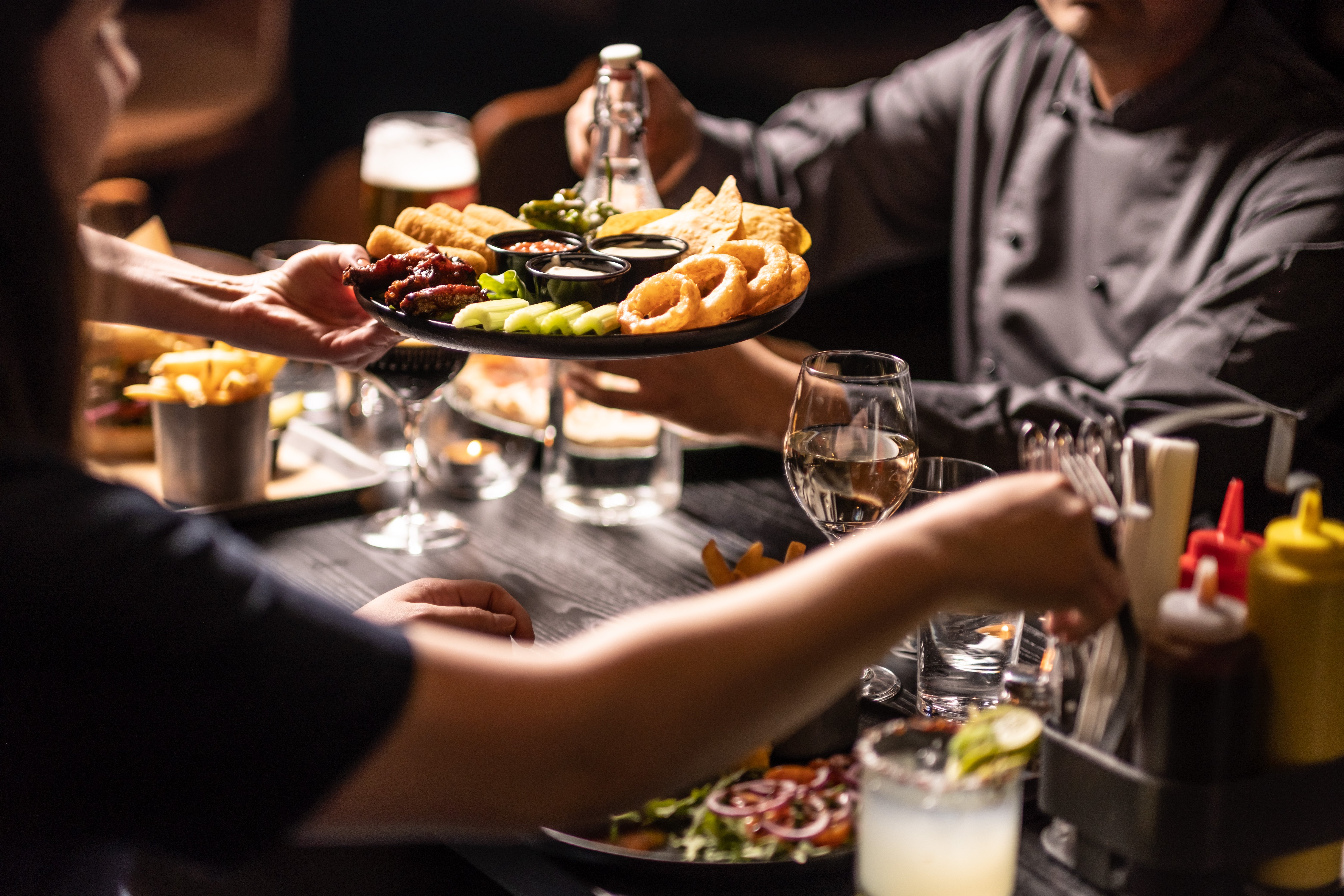 Retro Bar & Restaurant in Vasastan / Odenplan
Retro Bar & Restaurant – Sveavägen is located in Odenplan in Stockholm. Our American-inspired menu offers everything from great burgers, tasty steaks and creamy pastas to sizzling fajitas and fresh salads. We carefully select the best ingredients and the finest meat all in order for our guests to have the best taste experience.
Draught
59 kr

74 kr

KRUSOVICE CZECH LAGER 40CL

89 kr

BLUE MOON BELGIAN WHITE 50CL

79 kr
96 kr

BEAVERTOWN GAMMARAY APA 40CL

96 kr

FOURPURE VOODO HAZE IPA 40CL

89 kr

PAULANER HEFE WEISSBIER 50CL

59 kr
Bottled
59 kr

64 kr

79 kr

59 kr

CARLSBERG HOF ORGANIC 33CL

69 kr

DAURA DAMM GLUTEN FREE 33CL

69 kr

79 kr

89 kt

74 kr
79 kr

SLEEPY BULLDOG PALE ALE 33CL

79 kr

79 kr

79 kr

STRONGBOW TORR CIDER 33CL

79 kr

BRISKA DEMISEC SAUV. BLANC & GRÖNA ÄPPLEN

59 kr

59 kr

59 kr
White
Glas: 74 kr 1/1 319 kr

Glas: 89 kr 1/1 379 kr

LES CALCAIRES

Sauvignon Blanc, France
Dry, fresh & youthful taste with hints of dried gooseberries & citrus
1/1 395 kr

CONO SUR (EKO)

Chardonnay, Chile Complex taste with balanced acidity and notes of citrus, peach & mineral
Cava & Prosecco
Glas: 79 kr 1/1 395 kr

SOGAS MASCARÓ BRUT

Macabeo, Xarel-lo, Parellado, Penedès, Spain Dry in a generous, fruity style with clear acidity & elegant bubbles.
Glas: 89 kr 1/1 445 kr

TREVISO EXTRA DRY DOC

Glera, Italy Medium-bodied, fresh and fruity with citrus, pear, peach and mineral
Red
Glas: 74 kr 1/1 319 kr

Glas: 99 kr 1/1 419 kr

NOTRE DAME DE COUSIGNAC

Ventoux (Organic) Grenache Noir & Syrah, France Soft, fresh and spicy with hints of blueberries, plums, raspberries, licorice/violet, black pepper and guarrigue herbs.
1/1 389 kr

SECRET DE LUNÈS

(Organic), Pinot Noir, France Medium-bodied, soft and youthful wine with notes of cherry, raspberry, strawberry and a slight hint of licorice

1/1 549 kr

TORRE DEL FALASCO

Valipocella Ripasso Corvina & Rondinella, Italy Medium-bodied wine with a taste of dark fruit, chocolate & a little almond with a slightly hot aftertaste
Rosé
Glas: 74 kr 1/1 319 kr
Glas: 89 kr 1/1 379 kr

MIRADOU ROSÉ

Carignan, Grenache, Cinsault, Syrah & Caladoc, France Medium-bodied, dry, with lovely aromas of strawberries, raspberries, cherries & red currants. Fresh & refreshing finish.
Champagne
Flaska 1090 kr

PHILLIPPONNAT ROYAL RÉSERVE BRUT

Pinot Noir, Chardonnay, Pinot Meunier Elegant, fruity, fresh, tartly dry and balanced taste with clear apple tones, creamy caramel & slightly bready tone
Non-alcoholic
35 kr

35 kr

35 kr

35 kr

35 kr
35 kr

35 kr

49 kr

54 kr

Mariestads Alcohol Free Beer

54 kr

Briska Alcohol Free Cider