BAR  •  MUSIC  •  RESTAURANT  •  SPORT  •  BURGERS
Welcome to Retro Bar & Restaurant in Sveavägen!
Retro Bar & Restaurant has the ambition to be the natural meeting place for everyone. Meet up with your friends, colleagues, fellow students or family for a pleasant dinner or drink in a nice environment with good service. A nice after work with the colleagues, a tasty dinner with friends over a football game, or fresh drinks at the bar? Retro Bar & Restaurant can be the start of a fun evening, or why not the whole night. In Retro you will find great food and drinks.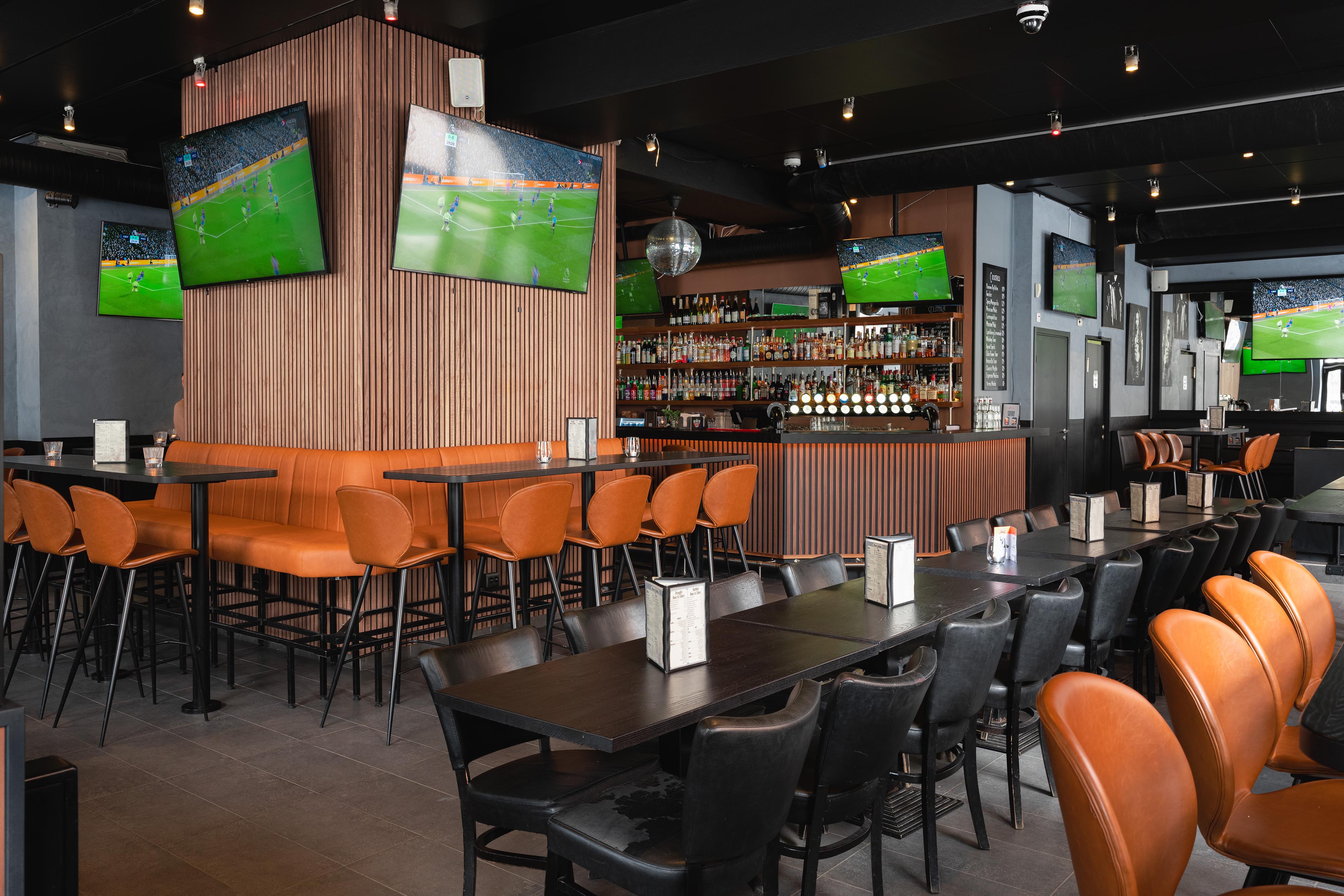 Retro sports bar is one of Stockholm's most popular sports bars. Since 2013,  Retro Bar & Restaurant Kungsholmen has been ranked as one of Stockholm's best sports bars and has also been named Official Supporter Bar by the Swedish Football Association, Norrlands Guld beer brand and svenskafans.com (biggest webpage for supporters in sweden) . On our many TV screens we show most things in sports such as The Premier League, Champions League, La Liga, Serie A, Bundesliga, NFL and much more.
Meet your colleagues or fellow students for a great after work at Retro Bar & Restaurant. We offer really good prices for food and drinks in a nice environment in Sveavägen, right next to Odenplan. How about a beer for 39 SEK? Or top-quality homemade prime rib burgers with crispy country fries for only 119 SEK? Just some of our great after work tips.
Retro Bar & Restaurant is located in the main street Sveavägen, just next to the subway and train station Odenplan. We carefully select the best ingredients and the finest meat all in order for our guests to have the best taste experience. Our American-inspired menu offers everything from great homemade burgers, tasty steaks to crispy nacho plates and fresh salads.